Hey guys, my name is Ingrid and today (February 5th) is my 2 year anniversary at KMusic. Some of you may know me, some my have read my articles not knowing who I was, but this is a very special day for me and I felt like I needed to make a post about it.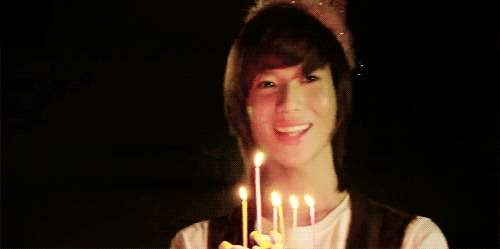 Back in 2014, I had been into K-pop for about two years and I had this big urge of writing about it. I remember when the music video for G-Dragon's 'Coup D'Etat' came out and wrote a review on my Facebook because it was all I could do.
And then, from the magical lands of K-Pop came a post from a wonderful website that said that they were hiring writers and I immediately signed in and when I realized I was already a writer.
My first article was about a group that I knew nothing about and I was so scared, but everyone was so nice to me and in the end everything worked out. After that, I started to write whenever I could, and I felt like I was finally doing something meaningful with my life.
KMusic was a place where I couldn't just express myself, but I could also create. With time, many special article ideas came up, and it was so nice to see that people liked it. I was – and still am – happy that I could contribute to the website like that.
And then, when I thought it couldn't get better, Lunafly came to my country (Brazil) and, because of KMusic, I got to cover their concert as a media vehicle. It was my first professional experience, and I loved it from beginning to end. After that. whenever a K-Pop group came to Brazil, I would try to cover the event.
But hey, not everything was great. I did some bad stuff as well, and there were fights, but we always made up at the end because we are all a big family with the same agenda. I actually left the website a few times for some weeks because I had to much to do at college and couldn't write enough, but I always came back. You come to realize that once you're in KMusic, you can never truly leave, because a part of your life becomes missing when you do.
I'm very proud for having stayed for two whole years in the website, and I hope many more will come. I have met wonderful people – some who have left and come back – and being a writer in such a well-known website was very important for my career.
What I like most about KMusic is that we actually care about everything we post: we don't post rumors when they are not confirmed, we are careful with complicated subjects and we always respect the artists even when we put our opinion in the articles.
I hope I can continue writing for a long time and that you guys continue to follow us and read our articles. Also, if any of you want to join this awesome life, make sure you sign up for it by sending an e-mail to leigh@officiallykmusic.com. I'm sure you'll be welcome.

See you in my next post, guys!
Edited by: KareBare
How does this post make you feel?
Comments
comments

<!-comments-button-->