It seems that Orange Caramel have been bought!
Their previous showed Nana, Raina and Lizzy, as well as comedian Kim Dae Sung, wrapped up in plastic as if they were fish being sold at the market. The latest one, then, shows the three girls being part of fancy sushi dishes!
Check it out: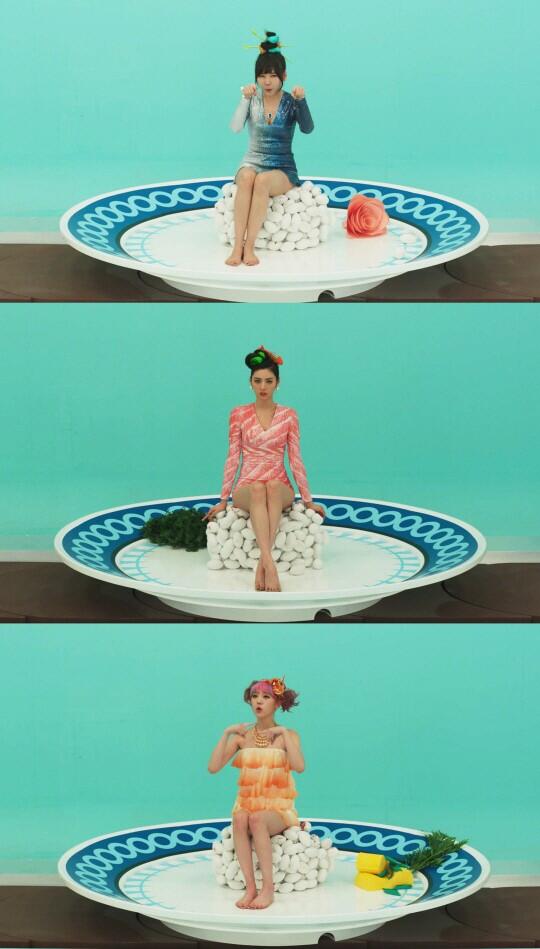 Orange Caramel will make a comeback on March 12 with "Catallena", so stay tuned for more news about it!
Source: Legend @ Onehallyu
Article by: Ingrid Schmidt
Edited by: Karolina
How does this post make you feel?
Comments
comments

<!-comments-button-->