Idol boy band W24 recently came back with their new single, 'Once Upon A Time' earlier in May. Releasing plenty of YouTube content for their fans, EVERY, for example with covers, behind the scenes footage and their own reality show, the group has been incredibly busy over the past few months. Debuting in 2018, Officially Kmusic got the chance to sit down and interview the band over their new single and how they feel their career and releases have evolved over the 3 year period; of course, along with some fun questions to round out the chat. 
Firstly, could you introduce yourself to our readers?
"Hello, Officially Kmusic viewers! We are W24, a K-Pop band with four members: Yunsoo the guitarist, Aaron the keyboardist, Jonggil the drummer, and Howon the vocalist. Our band's full name is World 24 Hours, meaning that we want our music to be heard around the world for 24 hours. We do all kinds of genres as a band. Hope you guys enjoy our music!"
The group recently made their comeback with the single 'Once Upon A Time'. Would you like to tell our readers what the song is about and what it represents for the band?
"Once upon a Time" is a song that reminds you of the innocent and brave heart and mind that we used to have as a child. As a grownup, we tend to be very careful about everything so we wanted to remind ourselves and others about our childlike hearts, dreams, and wishes we had. 
This song is definitely a part of the message that we want to give to all listeners. It is the positive message that gives hope and love around the world. We all very much love this song."
Recently you guys won 1st place in the competition, ASIAN TOP BAND. Firstly, congratulations! How did the atmosphere feel, competing with different bands from countries around Asia? How was it to win 1st place?
"Firstly, we weren't able to see all the bands in person because of the pandemic, so everything was done online. It was very sad to not see all the bands live, but still it was nice to enjoy all the cultural differences through music. Each country had their style so we were able to learn a lot from them. And, well we definitely did not expect to win 1st place. We were really happy to win, but it was also kind of burdening. It felt like we had a huge responsibility on us, but this definitely helped us improve more as a band."
The group celebrated their 3rd anniversary in March, how does it feel, especially after the couple years of training you had to do prior to debut?
"We cannot actually believe that it has already been 3 years. Time flies by so fast. We can feel that we are now starting to really work together especially through Asian Top Band. We also feel very thankful for all of our fans who have stuck with us for 3 years. We also want to keep on sending out positive messages to all of our fans to help them through rough times and also happy times."
It was stated that Jonggil actually recruited Aaron and Yunsoo when studying at the Seoul Institute of Arts, what were their initial reactions when they were asked to join the band? And for Howon, after living in South America for 19 years, how did it feel to study college in Korea, then decide to join the band?
"For Yunsoo, the dream and objective that the company and he had were the same. Yunsoo wanted to make music that could help others, so when they asked him to join the band he was really happy. Aaron's first reaction was "is this guy trying to pull a fraud?" Aaron was really  worried in the beginning. 
As for Howon, studying in Korea was not easy at all. The cultural difference was a shock. Especially the way Koreans actually communicate was very hard to get used to. He is actually still having some trouble with that. Joining the band was a big miracle for him. He had no idea that his life would turn out this way. Right now he is really happy to make music with such good people." 
You said previously that the band's music takes inspiration from fellow band The 1975 through mixing acoustic and synth elements. Now having celebrated your 3rd anniversary as a group, do you think your music has changed over this course of time? And what other influences affect the group's evolution when making music into the future?
"Just like the question says, we had our role model band to be The 1975. As we developed and grew as a band, we actually came out with something very different. Each member had his own taste and style and so we fought a lot. (Laughing) We never thought that we would be doing such music as we are right now. It took us quite a while to get our sound together just like any other band. These days we say our role model are The Beatles. The reason is because, just like them, we believe we are creating our own type of music style as W24. Very idol-like but also musicians."
Having creative control over your music, what type of message do you want to convey to listeners around the world?
"Firstly, we want to say that it is a privilege and blessing to be able to have control over our own music. Not many people get that freedom. They want to give support, love, positive energy, and all you can think of that has to do with good, in our songs. That is our goal as musicians. To all hear our music and feel comforted and happy."
I noticed in the 1st episode of the group's YouTube reality show, 'Eat Play Sing', that Jonggil recorded the sounds of waves at Gosung for inspiration to create a new song. Where do the ideas and concepts for tracks come from? And how is the songwriting process like? For example do you form the lyrics first, or the melody?
"Thank you for watching our reality show. (Laughing) I think many times our ideas come spontaneously. It comes through daily life situations. We had no idea we were going to record the sound waves of Gosung and use it in "Once Upon a Time". If you guys listen carefully at the beginning of the song it's the exact same waves we recorded in Gosung. It is also very different for each member. Some start with lyrics, some start with the melody, or some start with a random riff that he thought was good." 
The band once again held an online concert for fans, "WWW(World Wide Waymaker): season 2" earlier in May. With a few songs in the playlist uploaded to SNS being hidden, what can people expect in terms of new music this year?
"We are currently working on the songs we started in Gosung. We are probably going to keep on releasing songs for our "Home Recording Project". We will also keep on uploading new contents on our SNS so please keep an eye on us." 
In 2019, W24 became the first K-Pop group to appear on Chile's annual Teletón fundraising show. How was the process and your experience in Chile and other surrounding countries? I noticed the group toured and visited different places in the region through the CH.24hours vlogs on YouTube. Did Howon get the opportunity to show the other members around attractions and get everyone to try the local food?
"Teleton was actually on 2018, so we had fun that year. It was an honor to show up in that fundraising show and help others. And in 2019, we did a "Latin American Tour". We were supposed to go to more countries, but anyways we ended up going to Ecuador, Argentina, and Chile. We are still to this day so very grateful for the love and support they give us. Our fans are one of our strengths we get to keep on going. Howon did not get to show the other members because we were on a tight schedule with all the beautiful things that our local managers had prepared for us. Howon was able to say "I had this when I was a child!", but that's it." 
With the COVID-19 pandemic currently locking the world down, where is the top place you want to visit when the pandemic is over?
"We just want a world tour! We were actually getting ready for tours around some countries in Europe and Asia, but now we really wish to go everywhere! As for vacation, maybe a little journey to Jeju Island might be nice." (Laughing) 
Now for a couple of more light hearted questions, all of you are talented, but looking at the member next to you, name 1 thing you're jealous of that they have? It could be looks, personality or a special skill.
"Jonggil, Aaron, and Yunsoo are all jealous of Howon's language skills 
Howon is jealous of Yunsoo's model-like physique."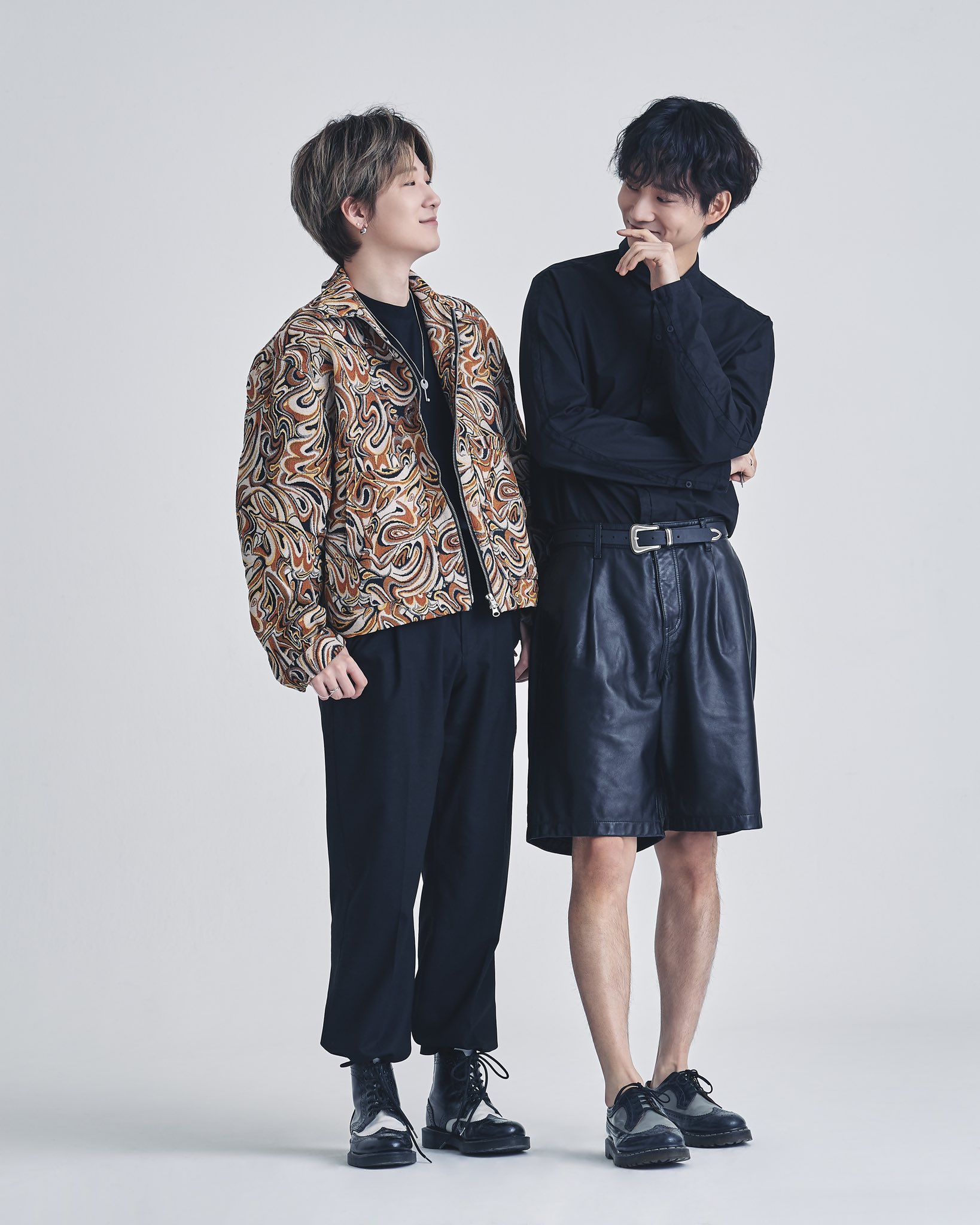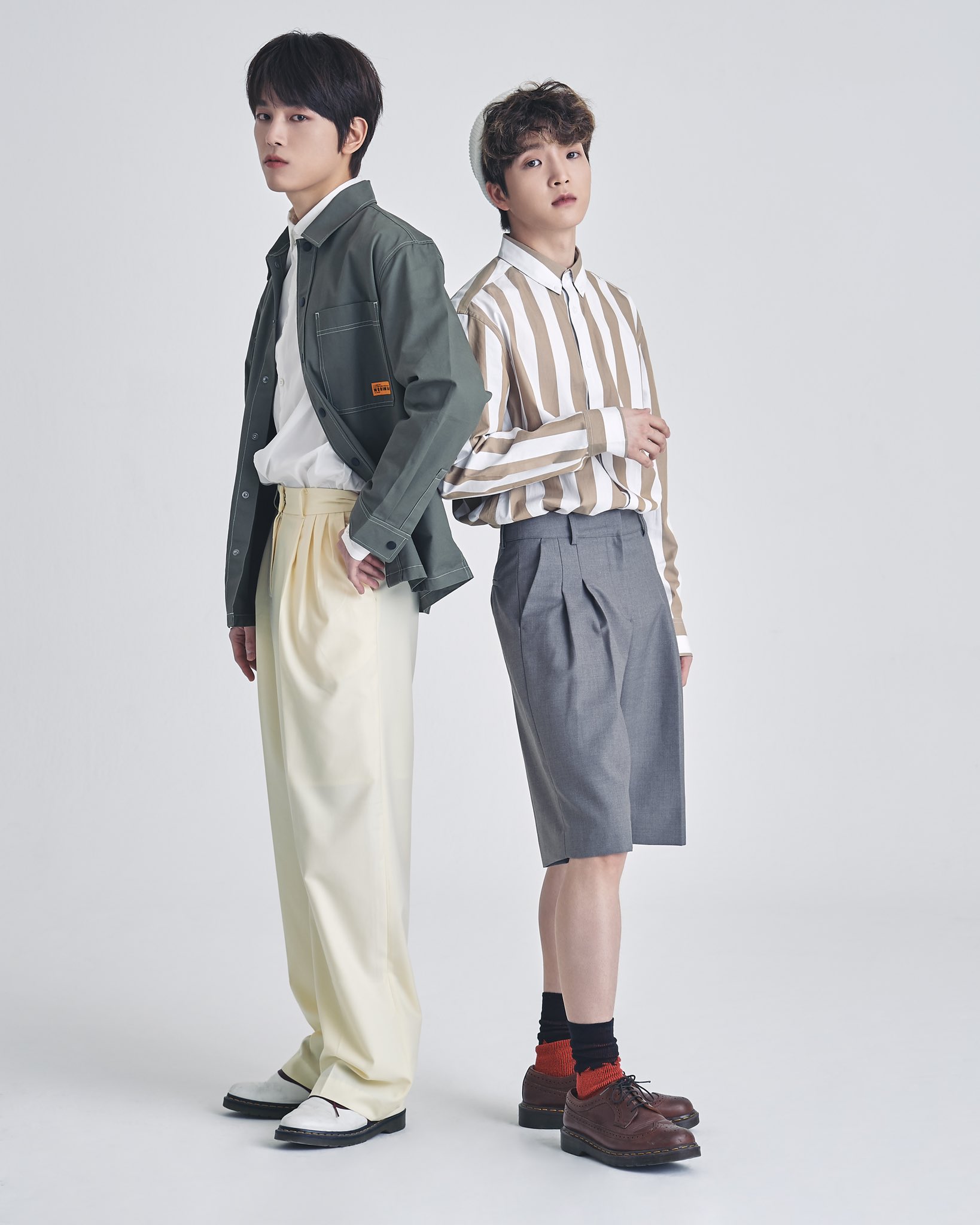 What is every member's favorite food? And is there any member that is very good at cooking?
"Yunsoo likes to eat fried chicken. 
Aaron all kinds of meat, especially cow meat.
Jonggil's favorite food is Ramyun noodles. All kinds of them are his favorite.
Howon's favorite dish is "Lomo Saltado", a Latin American dish."
All of the members have certain roles and instruments you play. If you could switch instruments / roles for one day, who would you switch with and why?
"Yunsoo and Jonggil want to switch with Aaron. He wants to master playing piano. There are so many things you can do if you know how to play piano like chords, arrangements, etc. 
Aaron and Howon want to switch with Yunsoo because they want to know how to play good guitar. They really want to play guitar and sing at the same time." 
Lastly, is there any message you would like to say to your fans, EVERY?
"Thank you very much again for having us here on OfficiallyKmusic! We just want to let all our EVERYS know that we are working on new music so please look forward to that. We will also be uploading new contents frequently so don't forget to check out all our new contents. We love you very much and we hope to see you guys in person very soon. Thank you!" 
We would like to thank W24 for giving us the opportunity to interview them, and wish the band towards ever growing success into the future! If you would like to follow the band on social media, they are active on Facebook, Twitter, Instagram and YouTube. 
Written by Derek
How does this post make you feel?
Comments
comments