On May 30th, veteran boy group EXO released new group teaser pictures ahead of their comeback special album, 'DON'T FIGHT THE FEELING'. Check them out down below!
'DON'T FIGHT THE FEELING' GROUP TEASER IMAGES: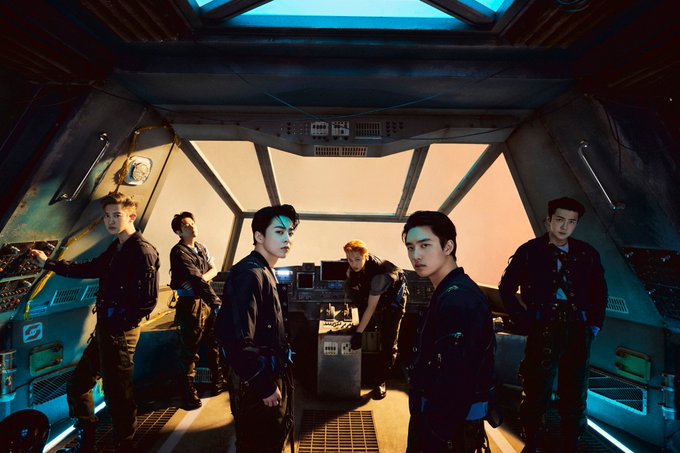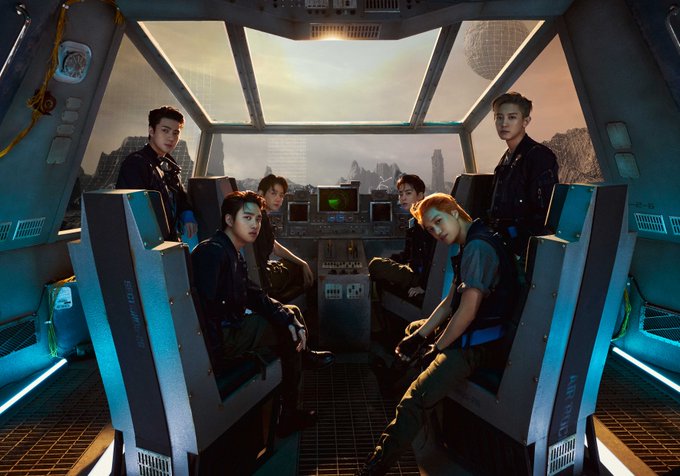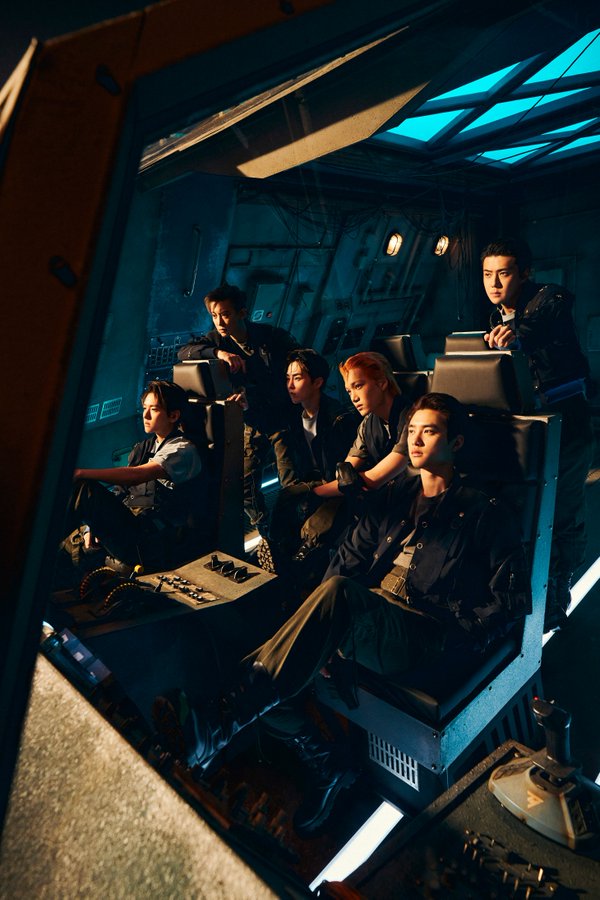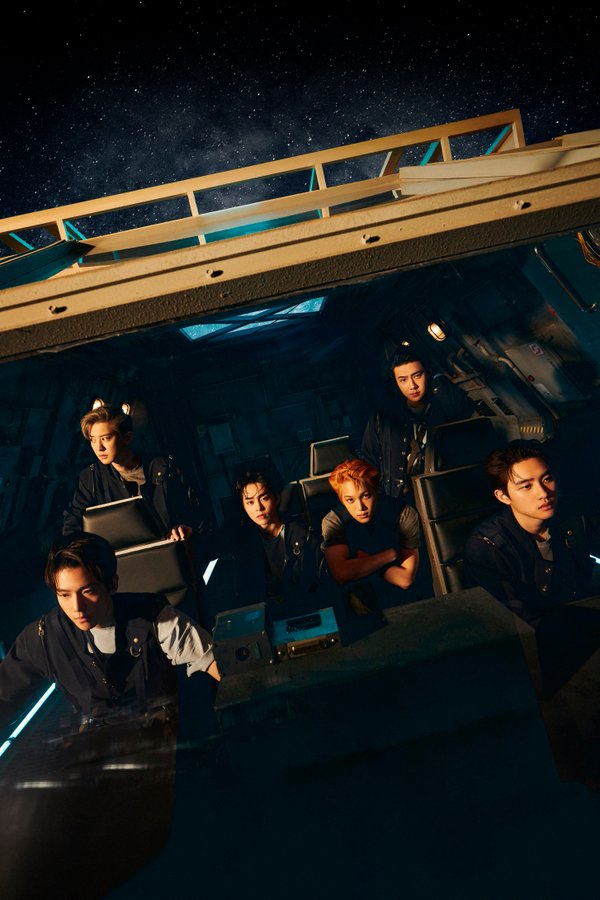 Like the individual member teasers released previously, the group here are stern on a mission in their spaceship. Adorning head to toe black ensembles, their chic stares are melting fans' hearts. In the first two images, we see what lies ahead of them. Seeming to be a deserted extraterrestrial environment, some fans have linked the concept of this comeback to return back to the group's original concept from debut. Debuting in 2012, the original concept stated that all the members were aliens and are from a place outside our solar system, an exoplanet. They all had their unique superpowers, with this comeback further expanding on that theory. The green radar is clearly searching for something somewhere and perhaps the group are looking to return to their exoplanet. But, we will have to wait for more teasers to eventuate to tell us the bigger picture.
The SM Entertainment group's last comeback was back in November 2019 with their 6th full album, 'OBSESSION' which featured the title track of the same name. Since then, the nonet have ventured into solo and sub-unit projects throughout 2020. Members Suho, Baekhyun, Lay and Kai all released solo albums to great commercial success with the former two members enlisting in the military for their compulsory service in 2020 and 2021 respectively. It was also revealed that although he may not be part of the promotions, Lay participated in this album comeback, hence marking his return to the group's music since 2018's album, 'DON'T MESS UP MY TEMPO'.
Additionally, Baekhyun and Kai as part of the company's first supergroup SUPERM (consisting of other members across the SM lineup: NCT's Ten, Mark, Lucas and Johnny and SHINEE's Taemin) dropped their 1st full album, 'SUPER ONE' in August 2020.
Members Sehun and Chanyeol returned as their sub-unit EXO-SC with their 1st full album in July 2020, '1 BILLION VIEWS' with the identically named title track. Selling over 500,000 copies, it smashed their debut EP effort of 400,000 copies, reaching #1 on the Gaon Album Chart. Earlier in March this year, Chanyeol enlisted into the military to complete his military service. Meanwhile, members Xiumin and D.O have completed their military service. Hence, this release will mark their physical return to the group's promotions.
With these enlistments, the promotions for this comeback will feature only 4 members: Xiumin, D.O, Kai and Sehun.
EXO's special album 'DON'T FIGHT THE FEELING' is scheduled to drop on June 7th, 6PM KST!
How do you feel about the group's new teaser images and long awaited return? Are you excited for Lay's return to the group's music? Let us know in the comments below!
Keep following Officially KMUSIC for the latest news!
Written by Derek
How does this post make you feel?
Comments
comments