HOTSHOT's long awaited comeback is finally approaching. The group is set to release their mini album 'Early Flowering' on November 8th. The group is releasing this album as a five member group; with Junhyuk, Timoteo, Taehyun, Yoonsan and Hojung. Unfortunately, Sungwoon is still busy promoting as a member of Wanna One, now that the date for their disbandment is approaching. The album's title track is called 'Hate You', and it includes four other songs; 'Print', 'Paradise', 'Better', and 'Body Talks'. 
FIND THE TRACK LIST HERE: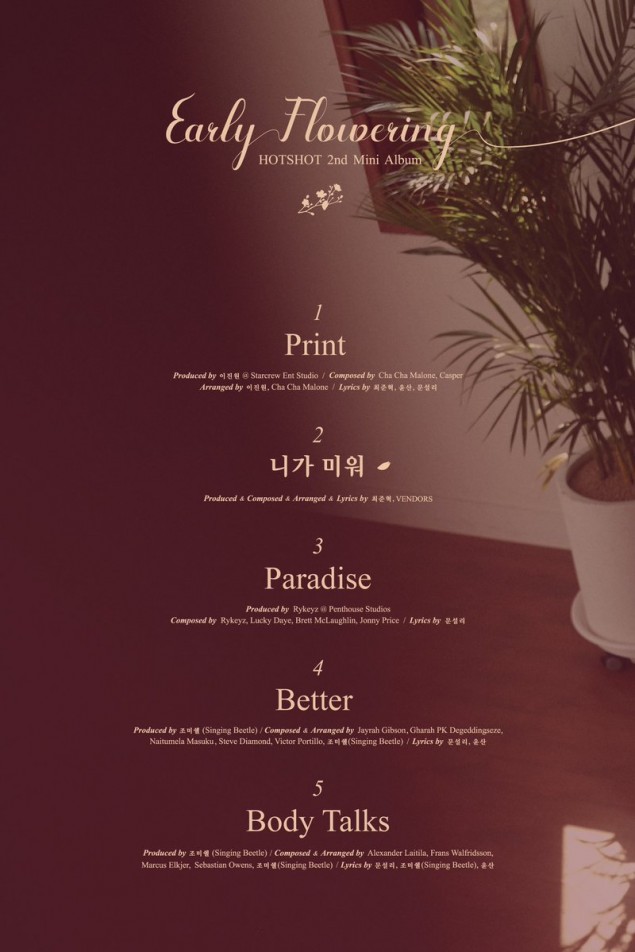 The album is releasing on November 15th at 12PM KST.
Are you looking forward to HOTSHOT's comeback album 'Early Flowering'?  Let us know in the comments below.
Keep up to date with the latest in all things K-pop with Officially Kmusic.
Source (1)
Written by Shika
Edited by Lindsay
How does this post make you feel?
Comments
comments